Much-loved broadcaster Sir David Attenborough's latest dive into the Blue Planet has created a big wave of interest in the undersea world, with a sharp increase in school group bookings at SEA LIFE Blackpool.
Sir David's Blue Planet ll series, which continues on BBC1 on Sunday evenings, is giving viewers an amazing glimpse into an underwater world teeming with alien-like creatures.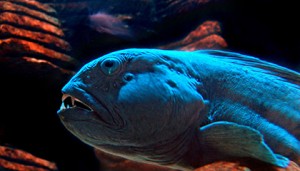 Some 16 years after the original series made such a dramatic splash, Blue Planet II, narrated by the 90-year-old broadcaster, is airing seven episodes, featuring incredible bioluminescent sea creatures, which glow in the dark at the bottom of the deepest oceans – similar to the remarkable flashlight fish and illuminating jellyfish at SEA LIFE Blackpool, as well as popular reef marine life featured in last night's episode, like sharks, groupers and clownfish.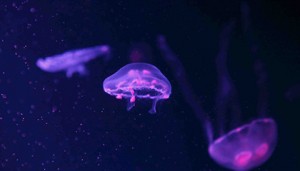 The new series, which has been four years in production and is the result of 6,000 hours of underwater filming at depths of up to 1,000m, has created a surge in group visitors interested in shark dives and feeding sessions at SEA LIFE Blackpool – with staff ready for even more real-life, close-up aquatic experience requests as the series continues. Shark snorkelling bookings are already up by 11 per cent on last year.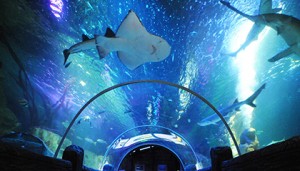 As well as seeing all the amazing sea creatures, the popular attraction also offers, for the more adventurous, a range of amazing shark experiences, such as snorkelling with sharks, feeding sharks or even becoming a shark keeper for the day. The incredible bucket-list type experiences, which are on offer five days a week, also include the chance for groups to 'sleep with the sharks'. Plus there's a rock pool area, where you can pick up crabs and touch starfish, getting a real Blue Planet-style, hands-on experience of these remarkable creatures.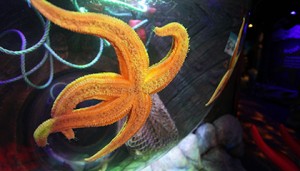 The original series, which won multiple Emmy and BAFTA awards, was watched by over 12 million people. Blue Planet II is following hot on the heels of the outstandingly successful Planet Earth II, which drew in 13 million viewers for the opening episode, the largest audience for a natural history programme for at least 15 years.
Matthew Titherington, general manager at SEA LIFE Blackpool, explained: "We've not seen anything like it since the last series of Blue Planet. People are really keen to get close to our creatures.
"We've already seen a big rise in interest in our shark snorkelling and feeding sessions and we're expecting that to increase further as the Blue Planet II series continues.
"We're calling it the 'Attenborough Effect', similar to Delia Smith's legendary impact on cookery sales."
The popular attraction is also backing the veteran TV naturalist's call for more to be done to conserve the world's oceans and seas.
Scott Blacker, head aquarist at SEA LIFE Blackpool, echoed Sir David's comments on the need for the world to cut back on its use of plastic to protect our oceans. As well as revealing the hidden wonders of the undersea world, the ground-breaking new series will highlight the damage the material is causing to marine life.
Scott said: "It is good that a big series like Blue Planet ll, with such a large audience, can highlight the threats to our oceans and seas and the need for action to protect our valuable marine life. It is a really important message."
SEA LIFE Blackpool is committed to the conservation and protection of marine life, as part of its 'Breed, Rescue, Protect' campaign and wider conservation work. Its partner charity, the SEA LIFE Trust, develops and supports projects to protect ocean wildlife and habitats across the world. The Trust reaches a huge audience with important messages about marine protected areas, sustainable seafood, plastic pollution and improved protection for marine life. Last year SEA LIFE raised more than £300,000 to support the Trust's projects and partner organisations around the world.
Please submit your comments below.
Share your expertise
Do you have something to say about this or any other school management issue which you'd like to share? Then write for us!
Share this article