90% of teachers want a standardised application form introduced
Two thirds have given up on an application because of the complicated process
Just 10% of teachers would apply for two jobs
84% schools don't have the resources to properly recruit teachers
Recruitment agencies can help streamline the process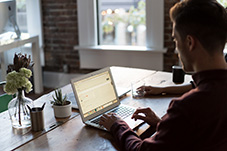 According to education specialists Randstad, more than half of teachers feel the current process is no longer appropriate and 90% would like to see a universal application form introduced.
Two thirds have given up filling out a form because it was too long and complicated and just 9% would fill out three applications.
The lengthy application process is contributing to the nationwide teacher shortage. Schools are already struggling to recruit teachers in key areas such as Maths and Physics and busy applicants simply don't have the time to apply.
In addition, the research by Randstad revealed 84% of schools don't have the resources to carry out proper teacher recruitment and 45% of the 875 teachers surveyed said preferred to use recruitment agencies.
The findings indicated using specialist recruiters can help improve the process on both sides.
Stewart McCoy, Strategic Operations Director, said: "The complex recruitment process is simply exacerbating the ongoing teacher exodus. If a teacher is already considering leaving the profession, why would they want to apply for new teaching jobs if the process they have to go through is so lengthy?
"Many teachers said they preferred to go through an agency and many schools don't have the resources to carry out recruitment themselves – using a specialist agency can increase their access to the teacher talent pool and save them precious time and resources."
A look online reveals there are on average 63,000 job adverts for teaching positions each year but according to the survey, 34% of teachers would only apply for one job. Just 10% would apply for two jobs and 9% three jobs.
40% of supply teachers felt the current application system was not appropriate for them and 25% of permanent teachers agreed. However, the majority of those asked felt a universal application form where they could list qualifications, experience and CPD, which was accepted by all schools across the country, was the way forward.
To help ease the process before any universal application form is introduced, Randstad Education has created Teacher Application Hub. The hub is a valuable resource for teachers, taking them through the first stages of the job hunt, to interview and post job acceptance support.
McCoy added: "The fact a typical application doesn't extend beyond more than one school is something schools need to address because it is deterring qualified teachers and increasing the national teacher shortage.
"At Randstad, we felt it was important to create something which highlights the process teachers need to go through currently and make it as easy as possible for them to apply and for schools to recruit. The guide is a comprehensive look at the existing system, providing lots of helpful advice and information."
Please submit your comments below.
Share your expertise
Do you have something to say about this or any other school management issue which you'd like to share? Then write for us!
Share this article